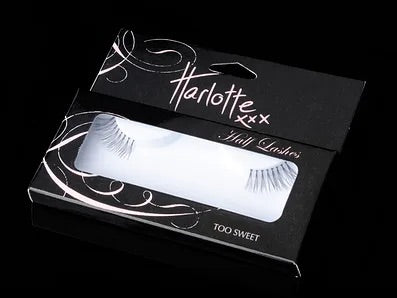 SKINSATIONAL
Too Sweet Half Lashes
$20.00
Emphasise your eyes with a hint of glamour.  A soft lash, perfect for daywear.
Create the perfect almond eye with the Harlotte "Too Sweet" Half Lashes.
These lashes can be used up to 10 times.  Just gently peel off after use and place back on tray ready for next time. So easy to use!